About Sand Solutions
Our philosophy at Sand Solutions Limited is simple. Our success flows from the success of our clients.
Leveraging our unique knowledge and expertise with Deltek's enterprise resource planning (ERP) software and information solutions, we provide tools that enhance the ability of our clients to meet or exceed the expectations of their customers.
Whether they:
Manage a project for a customer, or Produce goods and services, it is vital that our clients know, at any moment in time, whether their resources are optimally aligned and that they are on track with respect to project goals and objectives and also customer expectations.
Formerly, a business had to stop and call a time out in order to collect and analyze data before they could make whatever adjustments were necessary to increase the value of what they produce for their customers. In today's business world, information moves at the speed of broadband and all a time out would accomplish would be to give one's competitors a strategic advantage.
Sand Solutions: A Deltek Partner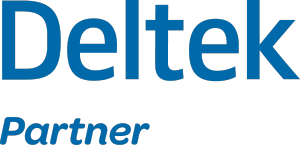 ---
We are proud to offer and support Deltek® products as we believe they give businesses like yours the absolute best opportunity to be successful in an ever more competitive global marketplace. We are dedicated to maintaining the highest possible level of expertise with respect to their strategic value and daily application.
Sand Solutions believes in molding Deltek® solutions to fit the needs of our clients and then supporting them, proactively. Our goal is to make it work for our clients and we take ownership of the solution to make sure our clients get the outcomes they seek. When there are problems, which there will inevitably be, Sand Solutions takes ownership of the process of managing the resolution process.
Sand Solutions rejects the process of modifying our clients' processes to fit a canned solution. Rather, we work to adapt the powerful Deltek® products to the unique requirements of our clients' operation.
As you work hard to take care of your customers, Sand Solutions is working hard to take care of you.
Alex was fantastic this afternoon in assisting us with identifying and resolving the application issue.  Happy to be partnering with Sands.