Management Team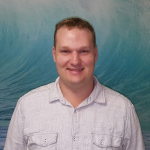 Manager
Cloud Operations
Shawn provides the key operational support associated with maintaining and assuring the availability and optimized use of the Sand Solutions hosting environments. He was instrumental in helping establish the links between the two sand Solutions data centers. His expertise expands the areas of System Design, Data Management, Customer Service Best Practices, and PC Support and Integration.
Shawn has proven experience in the utilization of Systems Development Life Cycle as a foundation for best practices in system design and implementation. He has worked closely with such partners as Deltek to bring the appropriate cloud support to the GovCon clients as well as those clients in such areas as engineering, manufacturing, architectural and commercial environments.
His involvement in the community brings a life/work balance and keeps him abreast of community needs. Shawn holds a Bachelor of Business Administration degree in Management Information Systems from Florida Atlantic University. His key academic coursework included Introduction to Business Intelligence, Database Management, Project Management, Data Mining and Data Warehousing and Data Communications.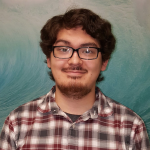 Manager
Cloud Infrastructure
Alexander Parker brings to Sand Solutions a fresh outlook and a keen grasp of today's rapidly changing technological environment. His background in software engineering and programming uniquely equips him for success as a top-notch support specialist for cloud infrastructure.
A key focus of assuring that Sand Solutions continues to invest and leverage the leading state-of-the-art technology rests on the shoulders and direction of Alexander Parker, Cloud Infrastructure Manger. Alex's areas of responsibility include assuring that both data centers (Florida and North Carolina) are meeting performance expectations and that all servers and supporting equipment are functioning at peak levels. To that end, he frequently travels to and between the Sand Solutions' data centers to personally monitor server performance and to perform upgrades to hardware. It is essential to meet client expectations that operations and infrastructure work in conjunction. As such, Alex works closely with the Operations Manager to assure that the specific security, compliance and application requirements are being appropriately addressed by the hardware and overall infrastructure.
Alex brings to the table several years of experience in technology troubleshooting, networking, and supervision. Prior to joining Sand Solutions, Alex held positions at Palm Beach State College, The Benjamin School, and Techzilla. As part of his responsibility, Alex allocates time at both data centers to review performance and assure that the overall data center best practices are being followed. It is not uncommon to overhear Alex calling clients to assure that Sand Solutions is meeting expectations and he meets regularly with operations to review pending demands on infrastructure, networking and overall server availability.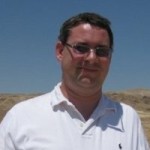 Cloud Engineer
Cloud Infrastructure
John has been working in the IT industry for more than 25 years and with VMware products for 15 years. He has earned many vendor certifications over the years, from EMC, VMWare, Microsoft, Novell, and CompTIA. His certifications include: VCP-DCV, VCP-DT, VCAP-DCV, VCI, VCI Level 2, MCSE (NT 4, Windows 2000 & 2003), MCDBA, CNA, CNE, EMCSA, Network+, and A+. He has taught, developed courses for, and consulted on many of these technologies, both for public clients and for customized, internal training for the small business up to Fortune 500 companies. He has taught in North and South America, Europe, Asia, the Middle East, and Australia and has met with success in each location.
His experience with virtualization began with VMware Workstation and progressed through various desktop and server products and releases, becoming a strong proponent of virtualization, especially using VMWare products.
Today, he teaches a variety of classes for various vendors, specializing in VMware's vSphere, cloud, VDI, and DR technologies and EMC storage with an emphasis on how applications (such as SQL and Exchange) can best exploit these technologies.
I just wanted to tell you that I been working with Shawn and he has been excellent.  He was great on the phone working with our payroll person, he's been great making the changes I need.  You have an A1 employee, he's making this a smooth transition and a pleasure.
Ready to join our winning team?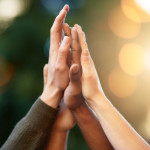 At Sand Solutions, our employees are our foremost resource. Our staff is one of the best in the business. As former Deltek® consultants, our team possesses an expertise in Deltek® products equaled only by Deltek®'s own professionals. This knowledge is a primary factor in our ability to provide custom interface development. We reinvest a significant part of our profits in cutting-edge technology to better serve our clients as well as offering our employees the best in resources.
We demand the same level of screening of our employees as do our government clients. Sand Solutions maintains a total commitment to security.
If you are seeking a challenging and interesting career, we welcome your inquiries.