Our Team

President & Chief Technology Officer
Having founded Sand Solutions after successful careers at Deltek and PSINet, Travis navigated the company from startup to its current state of achieving in excess of 600% growth over a 5-year period. The company was established as a point of software consulting in the Deltek arena but has matured to be a recognized leader in cloud hosting, disaster recovery and software consulting services. Under Travis' direction, Sand Solutions has risen to be a trusted Business partner of Deltek and Unanet and the firm has been a stable source of support to their clients.
As a Senior Product Extension Consultant, Travis gained expertise in accounting ERP products. As a Senior Database Administrator, Travis developed expertise in such areas as Web Services, Data Warehousing, SQL Integration, and Performance Tuning techniques. Travis further held Wide Area Network Management positions with PSINet and Transaction Network Solutions over a 5 year period supporting the network backbone of their Point of Sale financial transaction networks and Unix/C devices.  With this as a foundation, he integrated these areas into Sand Solutions and has passed on his knowledge to his professional team that shares the commitment to superior client services.
Currently Travis focuses on the overall growth and strategic direction of Sand Solutions, particularly staying abreast of the changes and demands in the accounting ERP environment, and maintains a close relationship with his clients to assure they are maximizing their return on investment. Recognizing the evolving demand for data security, compliance and availability, Travis recently opened the second of Sand Solutions two data centers and through his ability to integrate technology into business, assisted clients to establish appropriate disaster recovery plans.
Under his direction, Sand Solutions has distinguished itself as an organization that is a one-shop stop for technical services, product extension and integration, consulting, system development, and hosting and disaster recovery. His implementation of the Sand Solutions call-center is a prime example of putting the client first and the commitment to quality.
Travis is a frequent speaker at numerous software venues and has been recognized for his leading edge representation of technology-based solutions. He resides in Florida with his family but has continued to expand Sand Solutions in a wide regional source of support for clients including the North Carolina data center. Recognizing the global nature of business, Sand Solutions hosts client entries throughout the United States, Europe, and the United Kingdom to remote African areas. With his commitment to quality and service, Travis has assured that Sand Solutions continue to provide tailored and personal responsiveness to each and every client.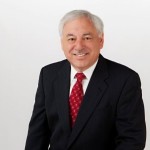 Executive Vice President
David Shaffer has served as a trusted business advisor for multiple companies both for and not for profit industries. He has worked with companies that include manufacturing, government contracting, engineering, construction, health, distribution, services and information technology helping companies maximize performance through effective strategy, organizational efficiency and the use and integration of technology.
He has been recognized for his ability to effectively integrate all aspects of business including financial management, information systems, infrastructure, sales management, sales strategies and operations. He has assisted companies from executive strategic planning through operational and business process improvement opportunities to the selection and integration of Management Information Systems solutions. His accomplishments as a business owner include recipient of the Mark of Quality award based upon the Malcolm Baldrige national quality award for outstanding service, products and employee development.
David has held positions that range from CEO, Managing Director of Business Process Improvement and Information Systems services for international consulting and accounting firms, VP of Sales, COO and General Manager. He adds a support dimension to Sand Solutions that assist clients to effectively maximize their return on investment.
He has served on multiple Boards both in the corporate and education environments. His commitment to community has been recognized by several institutions including Long Beach College and Charter Hospital. David Holds a Masters Degree in Business Administration from Pepperdine University in Southern California and a Bachelor of Science degree from Concordia University in Montreal, Canada.
His dedication and commitment to helping his clients be successful is the cornerstone of his work ethic.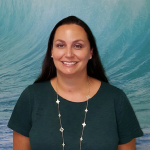 Executive Vice President
Caron is responsible for the overall quality adherence of all employees, client deliverables and the contractual relationships Sand Solutions has with key Business Partners. With a strong and proven background in channel partner relationships and management, Caron brings her expertise to overseeing the relationships that Sand Solutions has with its Business Partners, software vendors and consulting firms. In addition, Caron provides guidance and direction relative to overall strategic planning, integration of products and services and personnel investment.
Caron holds a Bachelor's degree in Communication from Tulane University and a Master's degree in Teaching from Boston University. She is a resident of Southern Florida where she is actively involved with her family in community service, youth soccer, and a focus on youth education.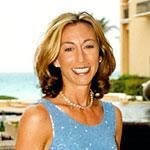 Director of Marketing
Kathleen is responsible for overseeing the marketing and client communications engine of Sand Solutions. With more than 20 years of experience in the information technology industry, she leads the effort to ensure an effective marketing strategy that reinforces a consistent multi-disciplined approach that aligns with business objectives.
Kathleen earned a Bachelor's degree in English from West Chester University, West Chester, Pennsylvania, currently resides in Rockville, Maryland. and is active in her local church community.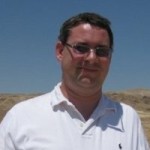 Senior Cloud Engineer
John has been working in the IT industry for more than 25 years and with VMware products for 15 years. He has earned many vendor certifications over the years, from EMC, VMWare, Microsoft, Novell, and CompTIA. His certifications include: VCP-DCV, VCP-DT, VCAP-DCV, VCI, VCI Level 2, MCSE (NT 4, Windows 2000 & 2003), MCDBA, CNA, CNE, EMCSA, Network+, and A+. He has taught, developed courses for, and consulted on many of these technologies, both for public clients and for customized, internal training for the small business up to Fortune 500 companies. He has taught in North and South America, Europe, Asia, the Middle East, and Australia and has met with success in each location.
His experience with virtualization began with VMware Workstation and progressed through various desktop and server products and releases, becoming a strong proponent of virtualization, especially using VMWare products.
Today, he teaches a variety of classes for various vendors, specializing in VMware's vSphere, cloud, VDI, and DR technologies and EMC storage with an emphasis on how applications (such as SQL and Exchange) can best exploit these technologies.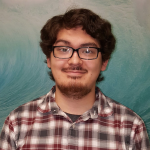 Senior Cloud Operations
Alexander Parker brings to Sand Solutions a fresh outlook and a keen grasp of today's rapidly changing technological environment. His background in software engineering and programming uniquely equips him for success as a top-notch support specialist for cloud operations.
Alex brings to the table several years of experience in technology troubleshooting, networking, and supervision. Prior to joining Sand Solutions, Alex held positions at Palm Beach State College, The Benjamin School, and Techzilla. His desire to assist and an unceasing diligence allows him to tackle any task that is presented to him, and we are happy to have him as part of our team.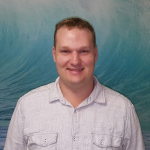 Senior Cloud Operations
Shawn provides the key operational support associated with maintaining and assuring the availability and optimized use of the Sand Solutions hosting environments. He was instrumental in helping establish the links between the two sand Solutions data centers. His expertise expands the areas of System Design, Data Management, Customer Service Best Practices, and PC Support and Integration.
Shawn has proven experience in the utilization of Systems Development Life Cycle as a foundation for best practices in system design and implementation. He has worked closely with such partners as Deltek to bring the appropriate cloud support to the GovCon clients as well as those clients in such areas as engineering, manufacturing, architectural and commercial environments.
His involvement in the community brings a life/work balance and keeps him abreast of community needs. Shawn holds a Bachelor of Business Administration degree in Management Information Systems from Florida Atlantic University. His key academic coursework included Introduction to Business Intelligence, Database Management, Project Management, Data Mining and Data Warehousing and Data Communications.
You guys Rock!!!  Thank you so much for your outstanding support and assistance…
Ready to join our winning team?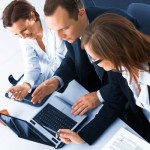 At Sand Solutions, our employees are our foremost resource. Our staff is one of the best in the business. As former Deltek® consultants, our team possesses an expertise in Deltek® products equaled only by Deltek®'s own professionals. This knowledge is a primary factor in our ability to provide custom interface development. We reinvest a significant part of our profits in cutting-edge technology to better serve our clients as well as offering our employees the best in resources.
We demand the same level of screening of our employees as do our government clients. Sand Solutions maintains a total commitment to security.
If you are seeking a challenging and interesting career, we welcome your inquiries.