Deltek ERP Cloud Platforms
COMPLIANT CLOUD HOSTING FOR DELTEK
---
Specializing in secure and reliable cloud environments, Sand Solutions is a reliable Partner for hosting Deltek applications. We provide cloud Platforms as a Service (PaaS) customized to fit your needs and the highest levels of compliance to make sure your data is safe. Get a FREE quote.
Host your Deltek ERP in the Cloud
---
At Sand Solutions, our objective is to provide you a seamless and transparent experience with Costpoint or Vision/VantagePoint. We configure, manage, and integrate information systems infrastructures that will help support your ERP system. Our goal is to work intimately with you to ensure a beneficial partnership.
Working with us, you will get cutting edge information systems technologies — because we are committed to investing in the infrastructure and our culture to stay ahead of the curve. We strive to bring these new technologies to your business as soon as possible.
With Sand Solutions you are ensured government-level security with biometric scans, key codes, photo ID and 24/7 network personnel. Our clients are often government contractors and thus the security of their cloud hosting solutions is paramount. The Sand Solutions promise of data quality is backed by an independent audit of our facility that assures center compliance with government regulations and requirements. Every Sand Solution employee is a US citizen that understands the importance of your data and operations.
---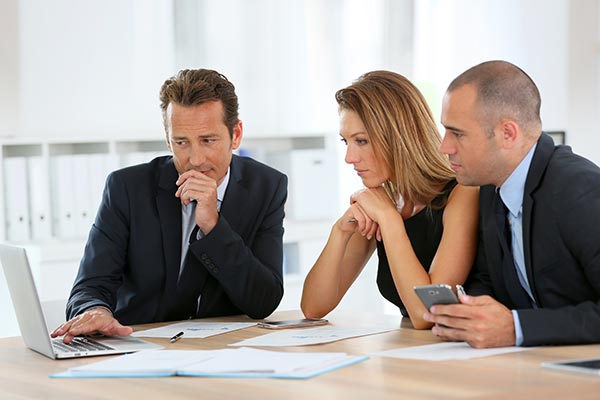 Security & Compliance
Recognizing the responsibility to keep your data safe, Sand Solutions assures security and compliance, our internal best practices keep us compliant with ITAR, HIPAA and PCI DSS requirements. Compliance extends to procedures, policies, employee performance and our two data centers. Learn more about compliance.
For our government contracting clients, Sand Solutions takes the burden off your IT team by providing:
Pricing by resources used, not employee count pricing that can vary month to month
A SSAE-16 SOC 2, PCI-DSS, HIPAA, ITAR, and MA 201–compliant environment, with round the clock Help Desk support
We offer DFARs & NIST 800-171 compliance and support FedRamp Moderate requirements
GDPR – General Data Protection Regulations – Sand Solutions supports these requirements
Information access through a secure private cloud
Regular maintenance on your software packages, keeping your business up to date with the latest releases
Patches, upgrades, and overall technical maintenance
Deltek Costpoint Cloud Hosting
The Deltek Costpoint Application suite has grown to cover not just Costpoint, but the applications of Time & Expense, ESS, Cognos (CER), TM1, the Manufacturing suite including MES and Shop Floor Time, Cobra, PM Compass, and more. Sand Solutions is a hosting provider focused on the Deltek application suite and support all aspects of the Deltek Suite. Sand Solution is not a do everything firm – we host in the cloud Deltek Applications, build interfaces and manage Virtual Machine for firms looking to move more than just Deltek into the cloud.
Deltek Vision / VantagePoint
The Deltek Vision Application suite has matured, and many are looking to start testing VantagePoint as its replacement. You need a hosting provider focused on the application suite and support all aspects of both the Deltek Visions and VantagePoint Suites. Sand Solution is a tightly focused firm – we host in the cloud Deltek like Vision and VantagePoint, build interfaces and manage Virtual Machine for firms looking to move more than just Deltek into the cloud.
We considered many companies [and] ultimately selected Sand Solutions because of its customer oriented approach to hosting, its common sense attitude of what it could do for us and how it would do it, and its professionalism. Sand Solutions was willing to create a solution that worked for us. We had Sand Solutions set up and host our Exchange server for email, as well as Active Directory. I am extremely pleased with the hosting and support that Sand Solutions has provided.