Disaster Recovery as a Service (DRaaS)
Our clients are aware that their commitment to providing support to their customers is dependent upon the reliability and availability of their application software and information communication systems. It is expected that information will always be available and particularly where contractual demands need to be met relative to reporting, it is essential that companies establish and implement a disaster recovery plan (DRP). At Sand Solutions, we understand the expectations and process of disaster recovery and the need to replicate our hosting to a reliable, alternate site that can be automatically accessed to assure our clients' data availability.
Two Locations To Protect You
With the integration of our two data centers in North Carolina and Florida Sand Solutions offers a disaster recovery option that minimizes the risk and consequences of system unavailability. Through the Sand Solutions replication process, our clients' applications such as Accounting, Payroll, and Timekeeping data will be secure, available and ready to help our clients expediently restore their business to an agreed to level of functionality. Our clients set the parameters and Sand Solutions delivers.
Working with our clients and understanding the nature of application importance, Sand Solutions will help you to determine the Restore Point Objective (RPO) and Restore Time Objective (RTO) that assures our clients responsiveness to their clients' expectations.
RPO provides for the acceptable level of data loss.

Client definition of the point of return for restoration

RTO provides for the acceptable level of service interruption.

Client definition of application restoration priority sequence and timeframe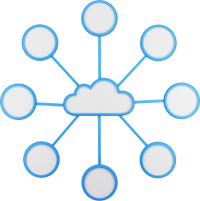 At a minimum and relative to RPO, Sand Solutions will include HOURLY Onsite database backups and DAILY Offsite database replication to our secondary data center.
For Restore Time Objectives (RTO), Sand Solutions provides a DRaaS solution where virtual servers are replicated between both data centers providing "hot" or "warm" standby servers.
As a Business Partner with Deltek, IBM, MicroSoft and other software organizations, we are able to bring our familiarization of your systems and applications into a prioritized replication process that aligns with your business requirements.

Alex was fantastic this afternoon in assisting us with identifying and resolving the application issue.  Happy to be partnering with Sands.