As you probably already know, Deltek Insight 2018 starts in just a few days, on November 5. If you haven't yet, please take a moment to register. Deltek Insight is not only a great event to get in-depth training about Deltek products, learn about Costpoint extensibility, integrations and Deltek cloud hosting; but also a great place to network as well. Deltek Insight welcomes over 3,000 attendees from various industries, so the opportunities are great!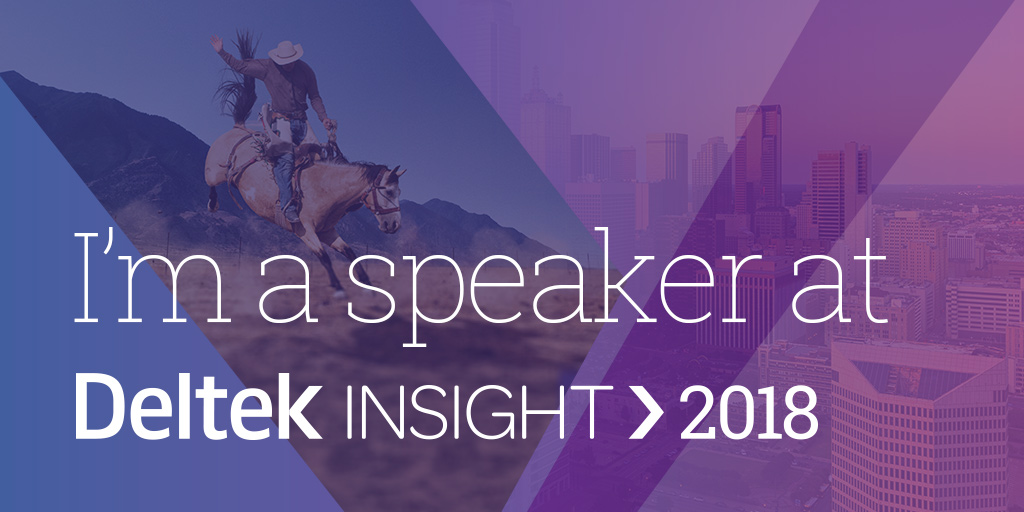 In addition, you can come and say hello to us in kiosk 18-B and also attend a presentation by by Travis Watson, our President and CTO, in Deltek Costpoint Extensibility:
CP-109: Leveraging Costpoint Through the Use of Extensibility
Date: Wednesday, November 7
Time: 4:40 PM – 5:40 PM
Room: Tate 3
Deltek is the leading global provider of enterprise software. Millions of users in over 80 countries around the world use Deltek products. Sand Solutions is a Deltek Partner and a leading expert in Deltek Costpoint Extensibility and Deltek cloud hosting. We hope to see you at this year's Deltek Insight. To register for Deltek Insight 2018, visit the Deltek Insight website. For more information on our software and cloud solutions, please contact us.