ISO Compliant Cloud Hosting
DATA SECURITY IS OUR PRIORITY
---
Just like sand is used to create mortar in order to cover any gaps on a brick wall; our GovCon compliant clouds insure the integrity and security of your data. Sand Solutions follows the best and latest practice policies and integrates the highest levels of compliance. Get a FREE quote.
Our Clouds are ISO Certified
---
For over 60 years, the International Organization for Standardization (ISO) has been working to establish global standards for quality, safety, security and efficiency. With the participation of over 100,000 experts, 165 member countries and 700 partner organizations, ISO creates standards that touch nearly every aspect of life — from quality management, IT security and risk management, to occupational health and safety.
ISO has designed its IT security management standards to help organizations secure their sensitive information, including financial records, intellectual property, employee details and customer data. Sand Solutions complies with, and has received certification in, a variety of ISO standards.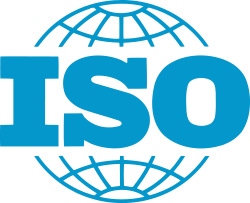 OVER 10 YEARS OF GOVCON COMPLIANT CLOUD HOSTING EXPERIENCE
Sand Solutions offers you 24/7 technical support. This means help is available when you need it. Thanks to over 10 years of experience managing GovCon compliant clouds, most issues are solved within 24 hours.  Tiered pricing, based on the number of users, with large quantity discounts, makes it easy to bring your whole company online and our fast turnaround time means you are up and running quickly and efficiently.
We considered many companies [and] ultimately selected Sand Solutions because of its customer oriented approach to hosting, its common sense attitude of what it could do for us and how it would do it, and its professionalism. Sand Solutions was willing to create a solution that worked for us. We had Sand Solutions set up and host our Exchange server for email, as well as Active Directory. I am extremely pleased with the hosting and support that Sand Solutions has provided.